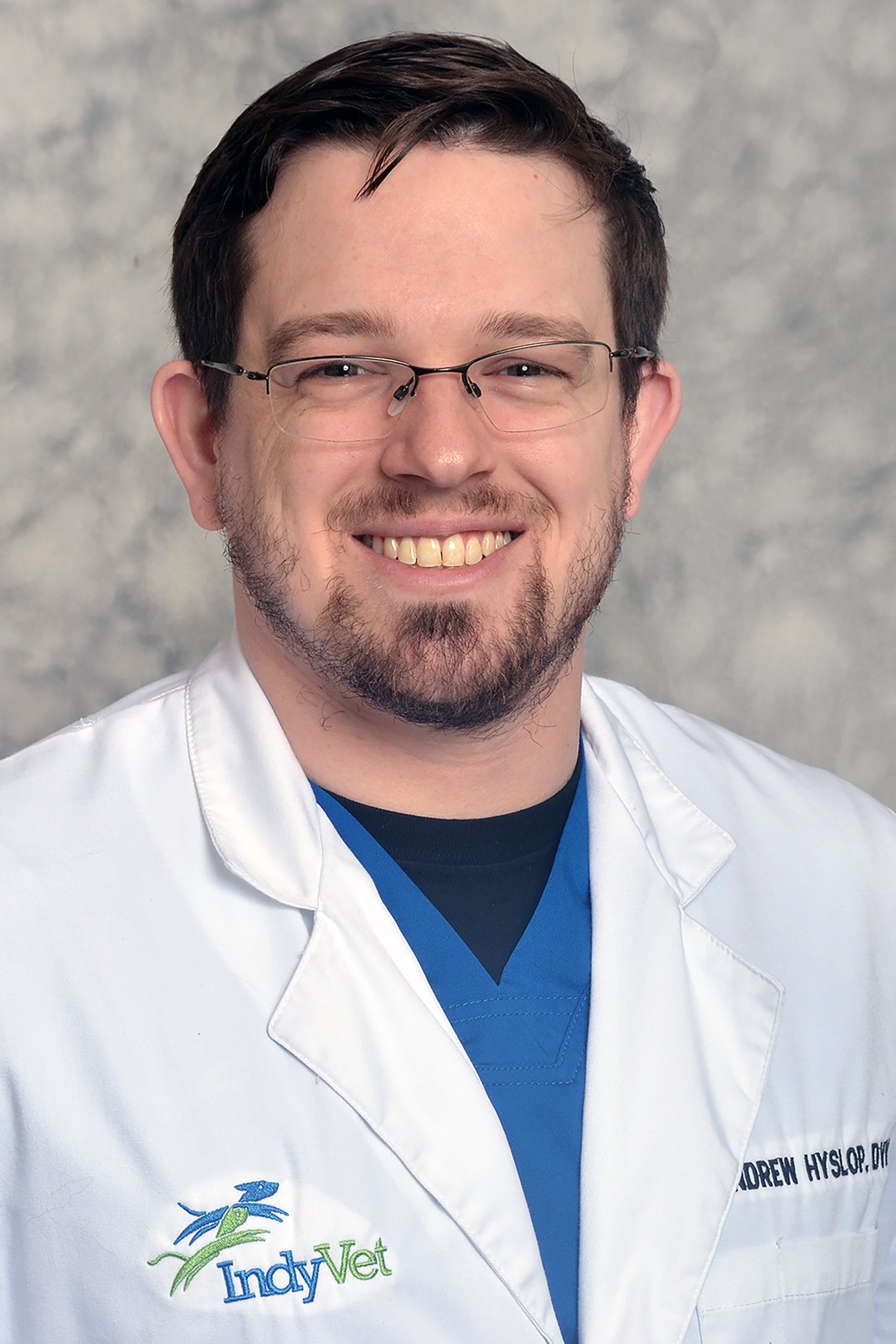 DVM
Bio
Dr. Andrew Hyslop is originally from Avon, Indiana, and graduated from Purdue University with a Bachelor of Science in Biochemistry in 2014. Dr. Hyslop then attended Kansas State University College of Veterinary Medicine and graduated with his Doctor of Veterinary Medicine degree in 2018. Dr. Hyslop has a passion for wildlife, conservation, and zoological medicine and has experience working with a variety of species both domestically and abroad. While Dr. Hyslop enjoys the unique challenges that are involved in working with large, free-ranging herbivores, he also has a love for small companion animals.
In his free time, Dr. Hyslop enjoys a variety of outdoor activities including hiking, biking, and SCUBA diving. He also enjoys playing the drums, fencing (the sport), playing pool, and spending time with his family, including his cat Queen Nefertiti.
Dr. Hyslop is excited to finally be back home and to have the opportunity to make a difference in the lives of the pet owners and pets of the greater Indianapolis community.
Education:
Purdue University, Bachelor of Science in Biochemistry – 2014
Kansas State University College of Veterinary Medicine, DVM – 2018
Internships:
IndyVet (Rotating) – 2018/19
IndyVet (Surgical Specialty) – 2019/20
Hometown:
Avon, Indiana