Be Part of Something Better
Join the Growing IndyVet Team
Since expanding our hospital, we have a growing need for highly qualified and driven technicians, veterinarians, and vet specialists. If you are looking for an exciting veterinarian career in an environment where you are appreciated, come work for the IndyVet team! We have over 30,000 sq. ft. of hospital settings, making us one of the largest facilities in the country.
Located on the south side of Indianapolis, we see hundreds of emergency patients within a month, provide a wide variety of specialty services, and have state-of-the-art technology within our facility. This is a place to grow and learn. A place to be part of something better.
Open Career Opportunities: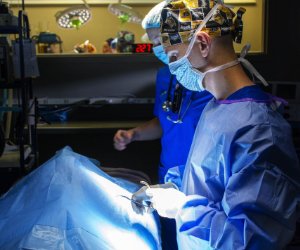 IndyVet is seeking emergency and specialty veterinarians who are ready to pursue a career that encourages innovation, growth, compassion and leadership.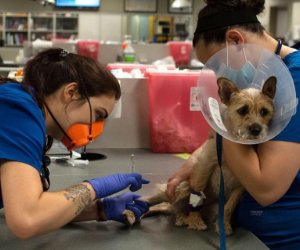 IndyVet is looking for highly skilled and professional veterinary technicians who are ready to be part of our growing, collaborative and culture-driven environment.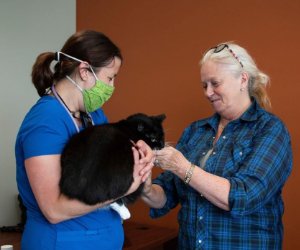 IndyVet is full of opportunities. From customer service representatives to administrative roles, we embody a group of well-rounded, professional experts in all areas.
We make the following commitments to those seeking career opportunities at IndyVet:
For our interns, we offer the opportunity to work shoulder-to-shoulder with each of our talented veterinary specialists. Rotations through each IndyVet specialty provide outstanding learning opportunities for interns, allowing them to build upon their interests and skill sets. By the completion of the internship, graduates will be confident in their knowledge of veterinary medicine and competent in their clinical skills.
For our doctors, our committed specialists provide a collaborative team with a shared passion for service.
For our veterinary technicians, our commitment is the opportunity to grow by working with and learning from experienced and talented emergency and specialty doctors.
For our support staff, our commitment is caring leadership that understands how important you are to the team and champions your success.
Our facility is an ideal setting for professionals wishing to deliver the highest medical standards to their patients.
Why IndyVet is Better for You:
• Amazing family-centric culture with team based events and outings.
• Owned by veterinary professionals so there is less red tape.
• A support team that cares about your personal and professional growth and development.
• Better schedule for work/life balance.
• Specialized support team available 24/7.
• Paid time off: Administrative days each month, vacation leave, and continued education leave.
• Competitive compensation with a sign on-bonus.
• Terrific healthcare including: 3 health insurance options, vision, dental and life.
• Added perks such as a matching 401K, continued education funds, pet care at cost, short term disability, and uniform allowance.