Heroic Animals Need Homes!
IndyVets partners with local shelters to help us provide the critical need of animal blood donors. Animal blood donors help provide life-saving blood units for our emergency procedures. Without them and our volunteer animal donors, much of our work wouldn't be possible. That's why they are true heroes! But we need your help!
The feline heroes we receive from our partners are only used for a few donations, and then we provide them with a safe and secure future home. We have a need for human heroes who will "Adopt a Hero" and provide these fearless friends a home. Please see the wonderful animals up for adoption below.
Best of all:
Our "Adopt a Hero" cats have had the best, full veterinary care.
They are all spayed/neutered.
Complete bloodwork and vaccinations have been performed.
Currently, we do not have an adoption fee.
We take pride in knowing the personalities of our adoptable cats so we can find the perfect fit for your home! Even if you don't know exactly what type of personality you are looking for, we can help. If you are interested in adopting one of our many cats, please contact us via phone or email for more information and to schedule a time to meet a kitty! Be a hero by adopting one!
If you would like to meet one of our cats, please contact us and we will set up a time for a visit. All adopted cats must be transported in a carrier for their safety when going home so bring one with you.
Adoptable Pets at IndyVet: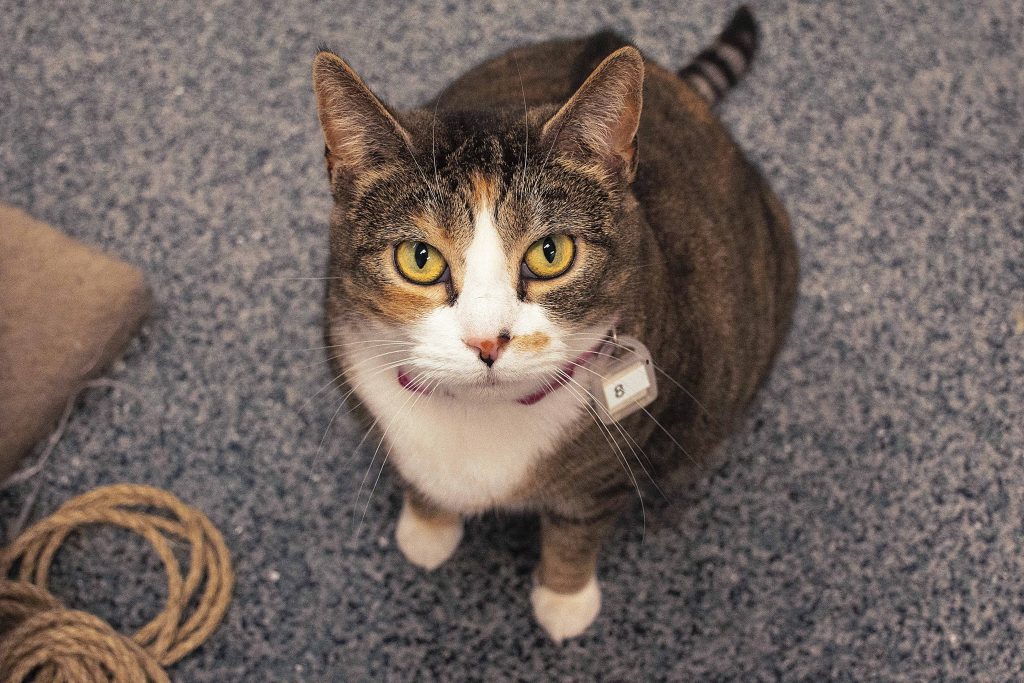 7 Year Old
Domestic Short Hair
Female, Spayed, Adult
Very affectionate and loves to spend time curled up on your lap.
Great with other cats, unsure of behavior with dogs.