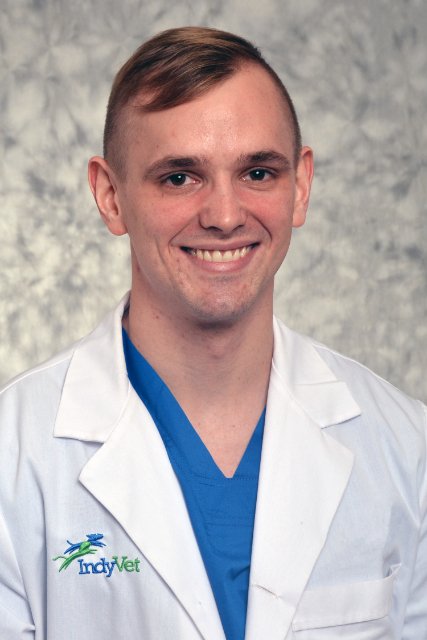 DVM
Bio
During childhood, Dr. Smith's family always had dogs, and they were a consistent source of joy for him. While working with his family veterinarian in high school, he decided he wanted to become a veterinarian, too. After completing his undergraduate degree in Animal Science from Purdue University, he earned his Doctorate of Veterinary Medicine from there as well, and since then he's been focusing on becoming the best veterinarian he can be.
Seeing a once sick patient leave happy, healthy, and to a loving family outweighs any bad day for Dr. Smith, but one patient in particular exemplifies that. While working at the Purdue University Veterinary Teaching Hospital, an English Pointer came in extremely ill. However, after being diagnosed with and treated for hypoadrenocorticism, Shelby bounced back — as did her ebullient personality. When she was discharged from the hospital, it was hard for Dr. Smith to tell who was happier: the patient, her owners, or the veterinary team who saved her. "That is why I'm a veterinarian and why long days, long nights, or whatever challenges come my way are worth it," he says.
He came to IndyVet with the intent to pursue a career in veterinary oncology, but he remains open to other areas of small animal medicine.
Education:
Purdue University College of Agriculture, Bachelor of Science in Animal Sciences – 2014
Purdue University College of Veterinary Medicine, DVM – 2019
Internship:
IndyVet Emergency & Specialty Hospital (Rotating) – 2019/20
Professional Affiliations:
AVMA – American Veterinary Medical Association
IVMA – Indiana Veterinary Medical Association
Hometown:
Monticello, Indiana