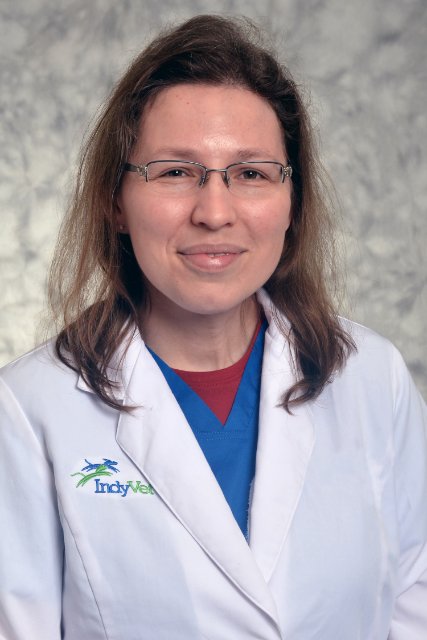 DVM
Bio
Dr. Jones grew up on a rural Kentucky farm. She attended Western Kentucky University where she received a bachelor's degree in Chemistry and Agriculture as well as completion of an honors thesis based on migratory bird populations in Mammoth Cave National Park.
Her Doctorate of Veterinary Medicine degree was accomplished at Auburn University College of Veterinary Medicine and her Master of Public Health was earned from the University of Louisville. In addition, she finished a practicum at the University of Louisville as part of her master's program that assisted in establishing protocols for aiding in the rescue of both small and large animals when natural disasters occurred in the state of Kentucky.
Dr. Jones enjoys many aspects of veterinary medicine including shelter medicine, public health, and imaging.
Education:
Western Kentucky University, Bachelor of Science in Agriculture & Chemistry
University of Louisville, Master of Science in Public Health
Auburn University College of Veterinary Medicine, DVM
Internship:
IndyVet Emergency & Specialty Hospital (Rotating)
Professional Affiliations:
AVMA – American Veterinary Medical Association
IVMA – Indiana Veterinary Medical Association
KVMA – Kentucky Veterinary Medical Association
KPHA – Kentucky Public Health Association
Humane Society of Veterinary Medicine Association
American College of Veterinary Radiology
Veterinary Ultrasound Society
Hometown:
Howe Valley, Kentucky