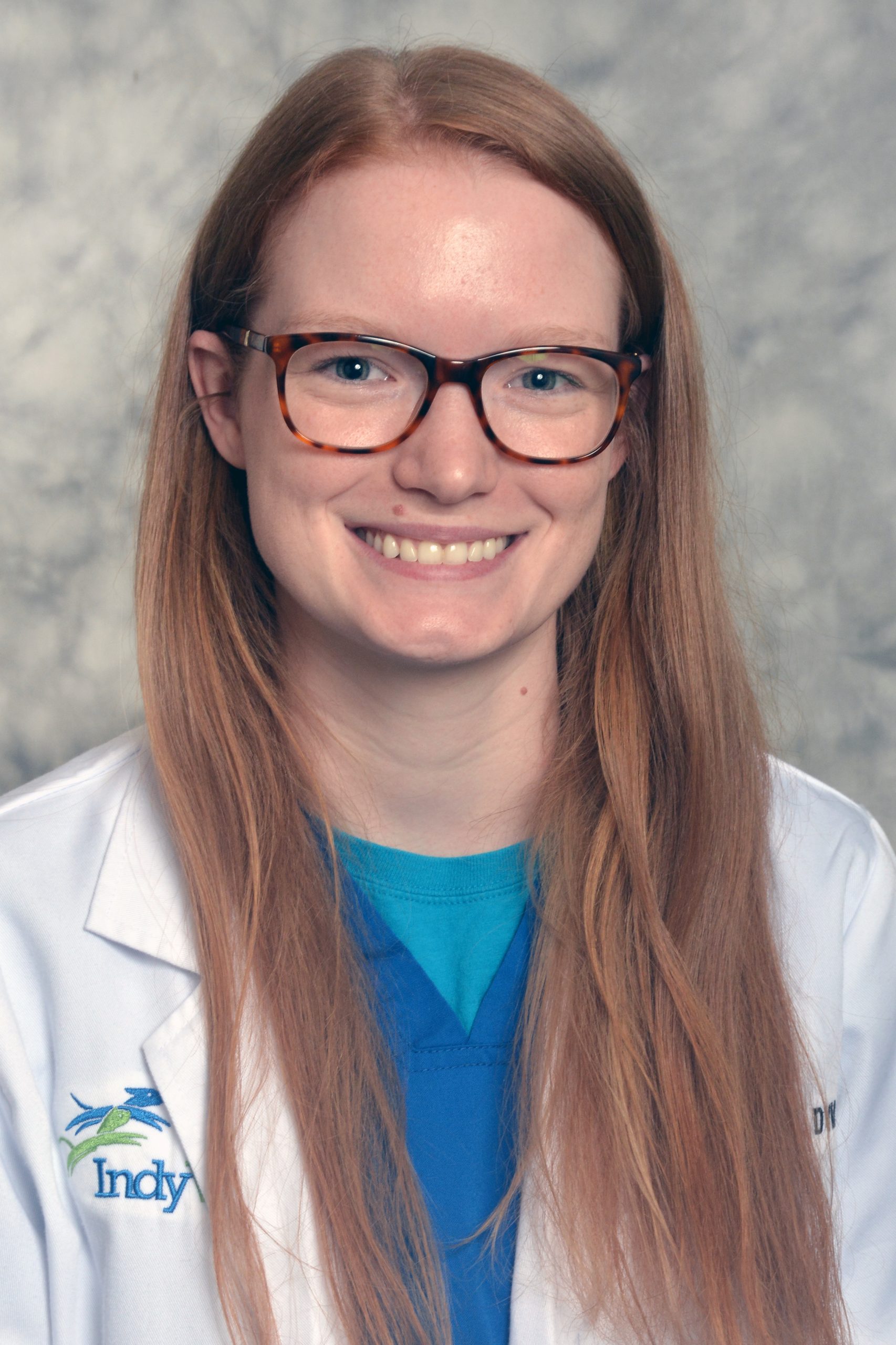 DVM
Bio
Dr. Christa Curtiss grew up in rural Colwich, Kansas, where she discovered her interest in animals at an early age. During her first semester of college, her passion for animals was acknowledged and she was honored by being accepted into the early admission program at Kansas State University College of Veterinary Medicine where she earned her Bachelor of Science in Agriculture-Veterinary Medicine in 2016 and her Doctor of Veterinary Medicine degree in 2018.
Dr. Curtiss's professional interests include pursuing zoo and exotic animal medicine, with a particular focus on avian species.
In addition to her love of veterinary medicine, Dr. Curtiss is a violinist of 15 years, and an amateur bird watcher. She also enjoys spending time with her mixed breed dog, Kanga.
Education:
Kansas State University, Bachelor of Science in Agriculture-Veterinary Medicine – 2016
Kansas State University, DVM – 2018
Internships:
IndyVet Emergency & Specialty Hospital (Rotating) – 2018/19
IndyVet Emergency & Specialty Hospital (Internal Medicine Specialty) – 2019/20
Hometown:
Colwich, Kansas